Hi, my name is Isabella, I am a fifth year student of Chemical Engineering at the Federal University of Viçosa (UFV) and I am doing my internship at HAS University of Applied Sciences in Den Bosch.
When I arrived in Amsterdam, my host, Katia, a Brazilian living in the Netherlands for 20 years, picked me up and drove me to Den Bosch. At the house, I found a basket of typical Dutch products, such as drops, breads and the amazing stroopwafel!!! On my first week, I joined the Welcome Days organized by the HAS, which included a delicious lunch, boat ride in the city canals and trip to a lake with other exchange and Dutch students. It was also on the first week that I had to face my most feared opponent in the Netherlands: a bicycle. After a couple of falls we are already (almost) friends.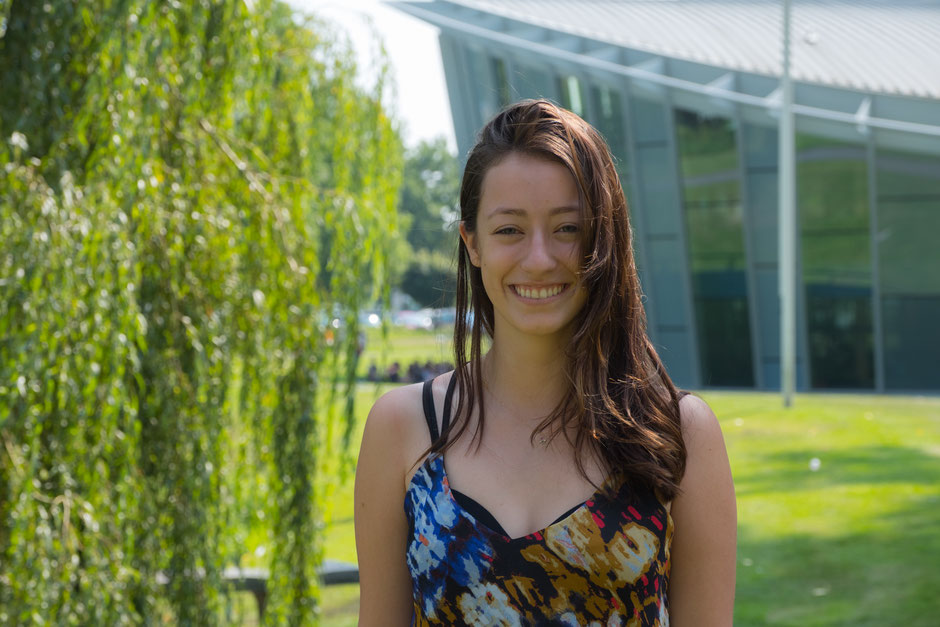 I live with a really warm half-Brazilian half-Dutch family and only speak English at the University so listening to a lot of different languages in a day was confusing at first but we get used to it quickly. Since I do not know how to speak Dutch, I was apprehensive but everything flows well only with English (except for the long hours spent trying to figure out what is what at the supermarket) rs.
On my second weekend at the city, I caught the Open Monumentendag in the Netherlands and visited a few historical buildings in Den Bosch, which was pretty interesting. The whole city is actually quite beautiful, charming, safe and organized (the only thing missing is the sun… rs). The weather is something worth noticing. On my first week it was 30 degrees and now, two weeks later que average temperature during the day is 12 degrees with lots of wind and rain, which is colder than the hardest winter in my hometown (and it is still summer!!! Can't agree with that).
I started my work at the HAS, met my colleagues and supervisor and they are all really nice people. The only difficulty that I am still facing is the lack of a proper hot dish for lunch, which still does not make sense to me. My supervisor invited me to join a couple of lectures related to Biobased Economy and Sustainable Development that were really interesting. The HAS is a school related to the agri-food sector, which is something that I've never studied, so I am having the chance to learn and to look at situations from a different perspective. Thus, besides the cultural experience, I can learn a lot about different ways of education, which I believe to be the goal of this whole experience. Looking forward to the next 4-5 months!